Has it really been a month since I've posted?  Yes, yes it has.  Thank goodness for my blogging buddies or I wouldn't even be writing this post.  It's that time of the month again — no not that time — it's time for the Behind the Blog series.   
Let's get something out of the way up front — I don't read a lot of blogs.  Partly because I feel like I just don't have the time, but partly because I'm just not that interested.  I am more of an information seeker.  I go to blogs to get details on how to complete a DIY project, or a technical issue, or some other know how.  I like to learn how to figure things out.  I am NOT particular interested in keeping up with the lives of a million different people.  So… the blogs I like might not be the same blogs you'll like.  It's also why my blog isn't so much about my life or daily happenings.  Instead, it's about getting things done.  If I'm not getting anything done at this point in my life, I'm not blogging.
Not to beat a dead horse, but I'm not a fan of reality TV either.  I don't ever watch it and reading about someone else's life is kind of the same thing for me.
So even for the blogs I've listed, I don't know a ton about the bloggers, unless I know them personally.
Blogs with Good Tips for other Bloggers
Abby Lawson and her husband Donny have really carved out a niche as bloggers who have a lot to offer other bloggers.   Just a Girl and Her Blog is also for non-bloggers, but I tend to go back again and again for the blogging info more than anything.  The site just got a complete overhaul and is even nicer to look at.  If you're looking for specific info on how to start or improve your blog, then be sure to buy Abby's book Building a Framework.
If you want to feel completely inadequate, or inspired, depending on how you look at it, then check out their monthly income reports.  Abby has been so successful in a short amount of time.  The pessimist in me sometimes gets discouraged by how far behind I am and I've been blogging longer.  Sigh.
I found Tasha's blog when I was looking up fireplace ideas.  Her concrete fireplace makeover is the closest thing I could find to what I wanted to do on my fireplace.  But Tasha is also a huge inspiration for the whole making blogging a living thing.  She wrote a book recently called Affiliate Marketing for Bloggers.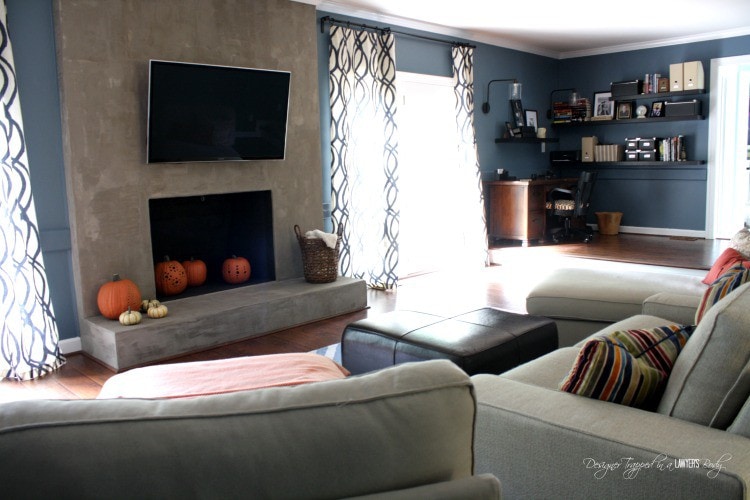 Awesome DIY Blogs
Dude, if you've ever thought about building your own furniture then you've probably already been to Ana White's site.  I have no idea how she is constantly able to put out new plans, but millions of people totally appreciate it.  She breaks it down for you and can teach a complete novice to build something fantastic.  Love!!!
Oh and I met Ana at Haven last year and she was just as fantastic in real life.  You can read the post here.
Jaime has an amazing list of awesome building projects and I love all the work she's done on her old house.  I have been meaning to make one of these balance boards for a while.
Kim does it all and I use her blog as DIY reference guide, but she also comes up with crazy new stuff all the time so I have to check in regularly.  I probably read her bathroom renovation posts 100 times, especially the one on building a custom shower pan.  I ended up using a slightly different method, but her experience was a huge help when I built my own shower pan.  Kim also has a ton of crafts and blogging tips.
I almost don't want to share this one with you because you might be as jealous as I am about Corey's projects as I am. I can hardly look at her garage workshop because I am so jealous.  Lol.  She has tons of awesome build plans as well.
Creative Food Blogs
See Which Blogs my Blogging Friends Love
Best Blogs to Follow with Published Books | The Life of Jennifer Dawn
Best Blogging Websites for Homeschooling Moms | The Natural Homeschool
My Most Coveted Blogs (that you should read, too) | Robb Restyle
Behind the Blog: Blogs I Love | The Speckled Palate
Behind the Blog: Blogs I Love | Twin Stripe
Blogs with crafts you can actually make! | Moms & Crafters
I'm already looking forward to next month, but hopefully I'll be updating you on my kitchen before then.  It has come so far!!!